Wooden lodge
Date: 06/24/2015
Author:&nbspEllle
Lot size :25x25
A wooden lodge for a witch, alchemist and herbalist. And everything here is arranged in such a way as to be comfortable to engage in the study of alchemy and potions.
Onthe lot: garden with vegetables and herbs, economic shed, an apiary.
On the 1st floor: kitchen, living room with fireplace and zone for brewing potions.
On the 2nd floor: bedroom, bathroom. In addition, here I placed several storage cabinets and desks for potions with dried herbs.
Custm content (packed with a lot):
Custom content (not packed with a lot):
| | | | | | | |
| --- | --- | --- | --- | --- | --- | --- |
| Rating: | | | | | | (votes: 2, rating: 5) |
Also in the category:
Leave a comment:
After registering, you will be able to leave a comment
---
Simsoma
, спасибо большое! Иногда хочется что-то такое создать
Обалденный дом, впрочем, как и всегда
Все очень продуманно, полет фантазии на высоте, так и хочется создать перса для такого чудесного жилища!
Awen, ага)) Эти тополя очень украшают лес.
Ellle,красотень то какая!
И сюда одну осеннюю картинку))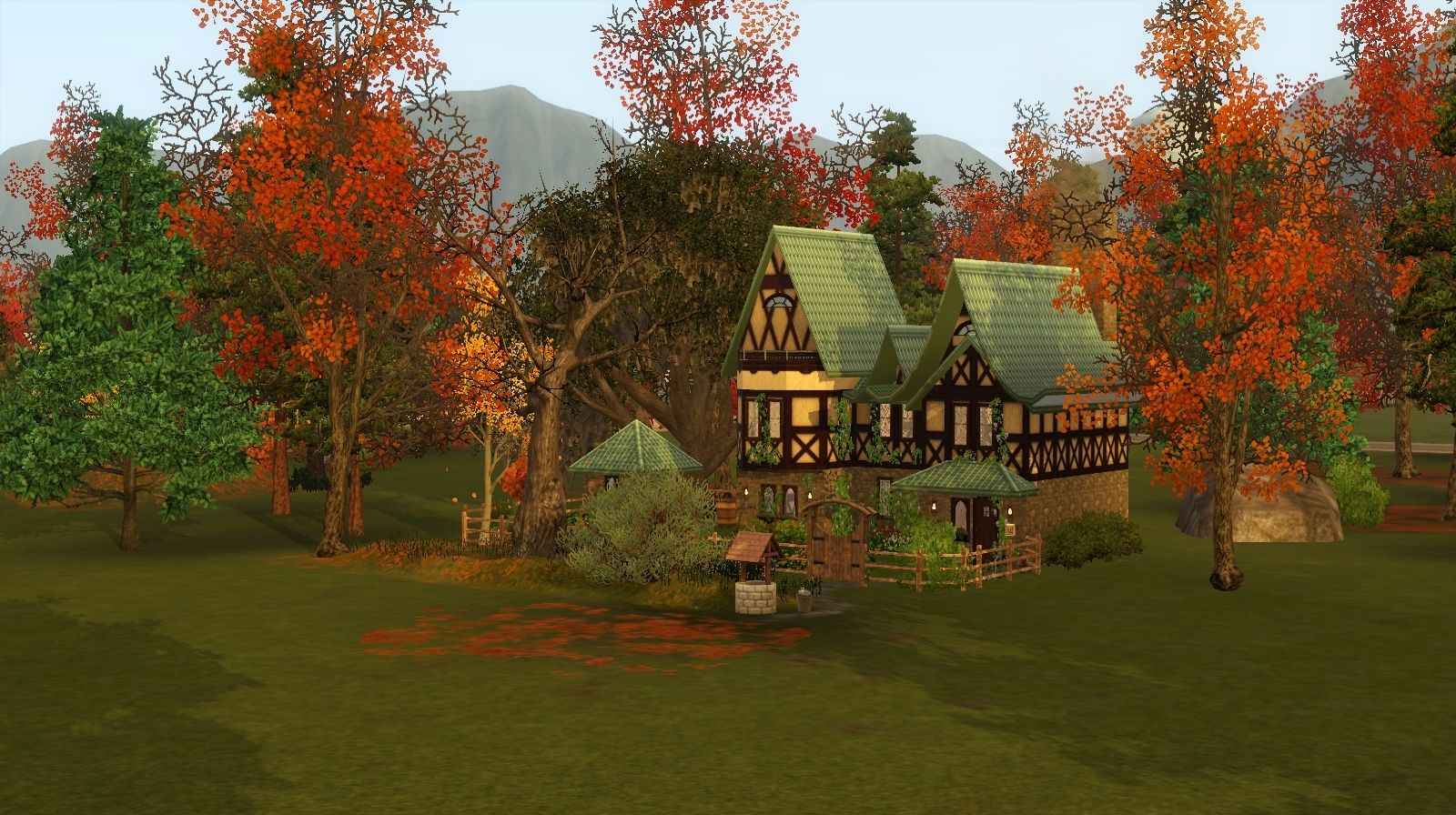 Liliyabonya
, в описании я указала, что он НЕ включен в архив. Это платный контент. Я указала ссылку на сайт, откуда он. И сделан на основе кофеварки. Участок стал еще более уютным. Моя симка его обживает и он стал еще лучше.
Кстати, домик я поставила, но нигде не могу найти "самовар". В лаунчере видно, что есть в игре объект, но все перерыла, не вижу в упор. А вместо этой прилады у меня отобразилась кофеварка.
Очень мне нравится в твоем домике! И участок такой уютный!
Леночка,ты волшебница!!!! Я в домик этот с первого взгляда влюбилась, такая красота, как подобрано все изумительно!!!!! Тащу себе сразу, как только игру установлю))))
Liliyabonya
, да делай, как тебе удобнее. Сильно расширить его не получится видимо, потому что он стоит близко к дереву. Но можно наверное в обе стороны расширить, а можно и второй этаж пристроить и там еще горшки поставить. Можно и в доме что-то поставить, да делай как тебе лучше. Лично у меня пока только лето и я пока не решила. Потом ближе к зиме что-нибудь придумаю. А ты потом поделишься, какое решение сама выбрала. Интересно
Насчет слайдера - да просто не успела. И так уже сидела долго. Спасть ушла. Надо слайд придумать и выложу потом. Спасибо!